SAVE THE DATE – 27.–29. 10. 2023
Jazzberry offers 4 different tracks of Lindy Hop or solo classes from Beginner to Advanced level.

All classes will be in English.

AUDITIONS for PARTNER TRACK (Intermediate or Intermediate/Advanced-Advanced level)
INVITATIONAL TRACK 

THEME CLASSES–  opportunity to choose from a variety of theme classes including house dance, solo, musicality etc. You may find here a detailed description of our theme classes below (will be

announced soon)
PARTNER TRACK
For each level, you will have 3 hours of Lindy Hop classes.  The classes will take place from Saturday to Sunday afternoon. The schedule will be announced soon. The teachers for the Lindy Hop classes will be Vassiliki and Alex, Tamara and Héctor. 
LEVELS

Beginner: You're a begginer and you've never been to a swing festival? Then the BEGINNER TRACK is just for you! Three hours of Lindy Hop classes with international teachers would give you the essence of the festival, but won't overwhelm you. And you can combine it with one, two, or maybe all three parties – depending on your energy.
You should know the basic steps (groove walk, triple step) and figures (tuck turn, side pass, send out, etc.).

Intermediate: You've been taking regular Lindy Hop classes for at least 12 months and attended a few local workshops already. This even may not be the first international event for you. You feel comfortable with mixing basic rhythms: groove walks, charleston, triple steps and incorporate some swing-out variations to your dancing. You dance to different tempos: 120 – 180 bpm with ease. You wish to learn more fancy patterns but still feel the need of improving your technique.
Intermediate/Advanced – Advanced: You've been dancing Lindy Hop for minimum 18 months – regular classes, attending socials and some local and international workshops. You dance to various tempos: 110 – 200 bpm incorporating different rhythms, patterns and creating your own variations. You've probably also tried some other swing dances, like Balboa, Blues or Shag and still are hungry of knowledge and alternative ideas that may improve your dancing skills.
SOLO TRACK
You will have 2x 1,5 hours of Solo jazz classes. 
The teachers for the Lindy Hop classes will be Vassiliki or Alex, Tamara or Héctor. The schedule will be announced soon. 
LEVEL: You've been dancing Solo Authentic Jazz / Solo Charleston for at least 12 months (maybe 6, if you had danced Lindy Hop before). You know the most popular solo routines (including Shim Sham, Tranky Doo, Big Apple – at least till the "London Bridge" ? ). You feel comfortable with your body and do not need a dance partner to hit the dancefloor during the party. You seek new rhytmical challenges and would like to improve your improvisational skills.

INVITATIONAL TRACK
You visit international festivals and workshops and most probably also teach Lindy Hop in your local school or you're a member of a dance group. You are basically able to dance as both lead and follow. On one hand, you feel that you're very experienced, on the other hand, you may feel the need to practice swingout again.
At this level, dancers will be required to dance to fast tempo up to 210 bpm, feel comfortable with rhythm improvisation and solo dancing. 
You have the opportunity to choose from a variety of theme classes as house dances, solo, musicality etc.. You may find here a detailed description of our theme classes below. Each class is 1,5h long and it's not part of any track. You can register only for these classes. 
*More theme classes will be announced soon 
SOLO WITH VIKTOR
RHYTHM IS YOUR BUSINESS
LEVEL: ADV
Join Viktor for this advanced rhythm training, a challenging session to develop your sense of swing rhythms, syncopations, and triplets. The goal of this class is to develop your relationship with the beat and rhythmic complexity at a high level.
HOUSE DANCE WITH TESS
HOUSE DANCE
LEVEL: open level
House dance is a club dance style from NYC, the class will be one big clubbing experience, how to connect to house music, basic foundation steps and connecting the feeling to your movement in the house rhythm.
CLASS WITH PAVLI AND JANČA
Feminine & United
LEVEL: open
So first, this class is not focusing on feeling elegant or sensual during the dance. We believe that feminine energies can also mean fierce, sassy or powerful! We will be focusing on  exploring how people can express any feminine energy they connect to and dance together. Through ideas and movements from Lindy Hop, Balboa and Solo Jazz. Switch dancing, yes! Solo jamming, yes! 
Come to unite with us!
CLASS WITH MÍŠA AND ŠTĚPÁN
NAILING RHYTHM IN YOUR FEET
LEVEL: INT and higher
Explore not just fundamental rhythms you already are familiar with but also many more inspired by musical riffs and how to use them wisely to inspire your partner.
SOLO CLASS WITH VASSILIKI
Dancing Together
LEVEL: open
This class is about the power of communication and interaction with others in solo dancing. 
SOLO CLASS WITH TAMARA
CHILLING WITH FAST SONGS
LEVEL: open level
You will learn how to deal with fast songs without having to die trying. You will enjoy dancing to fast songs with different resources and learning from vernacular jazz dancers through old videos and getting inspired by them.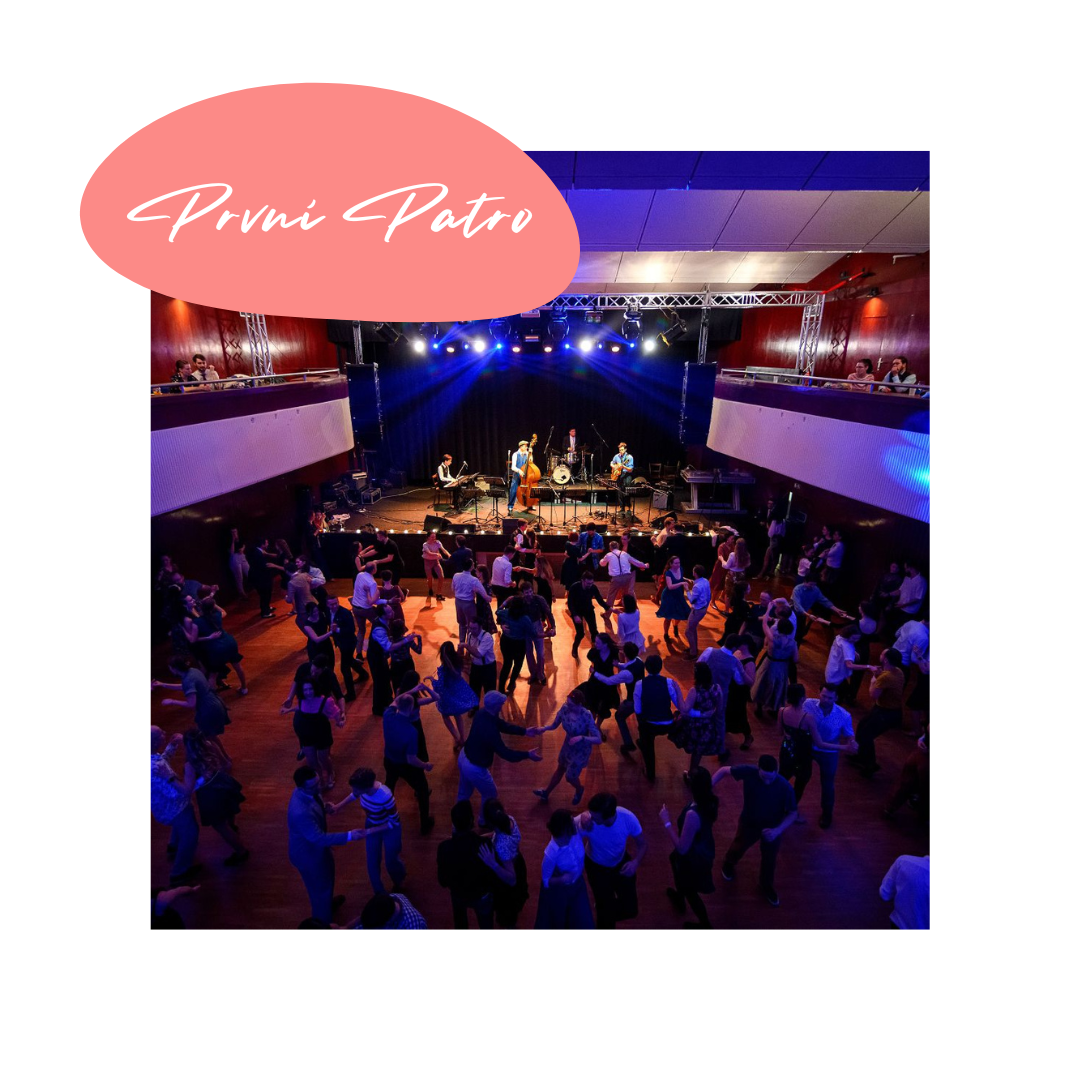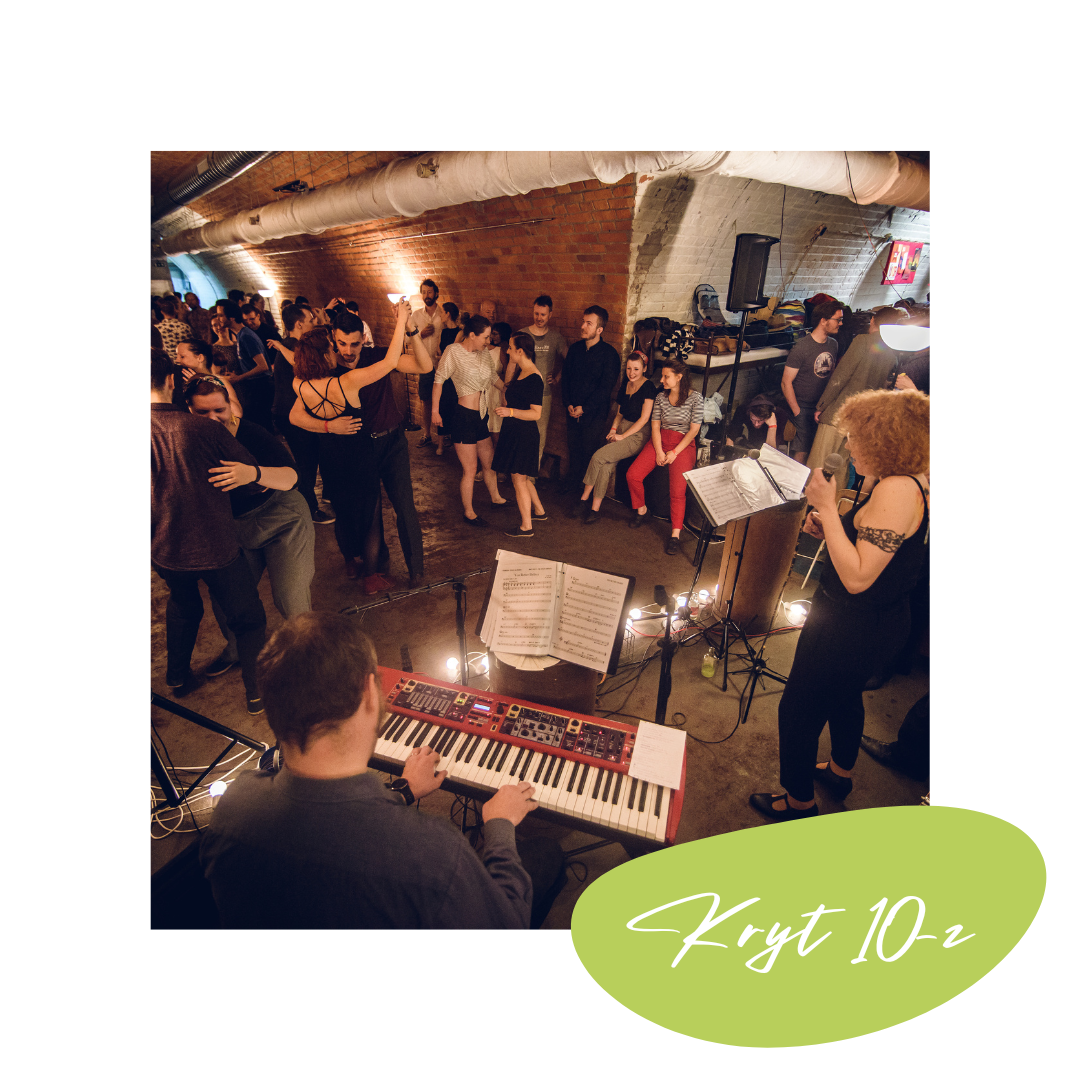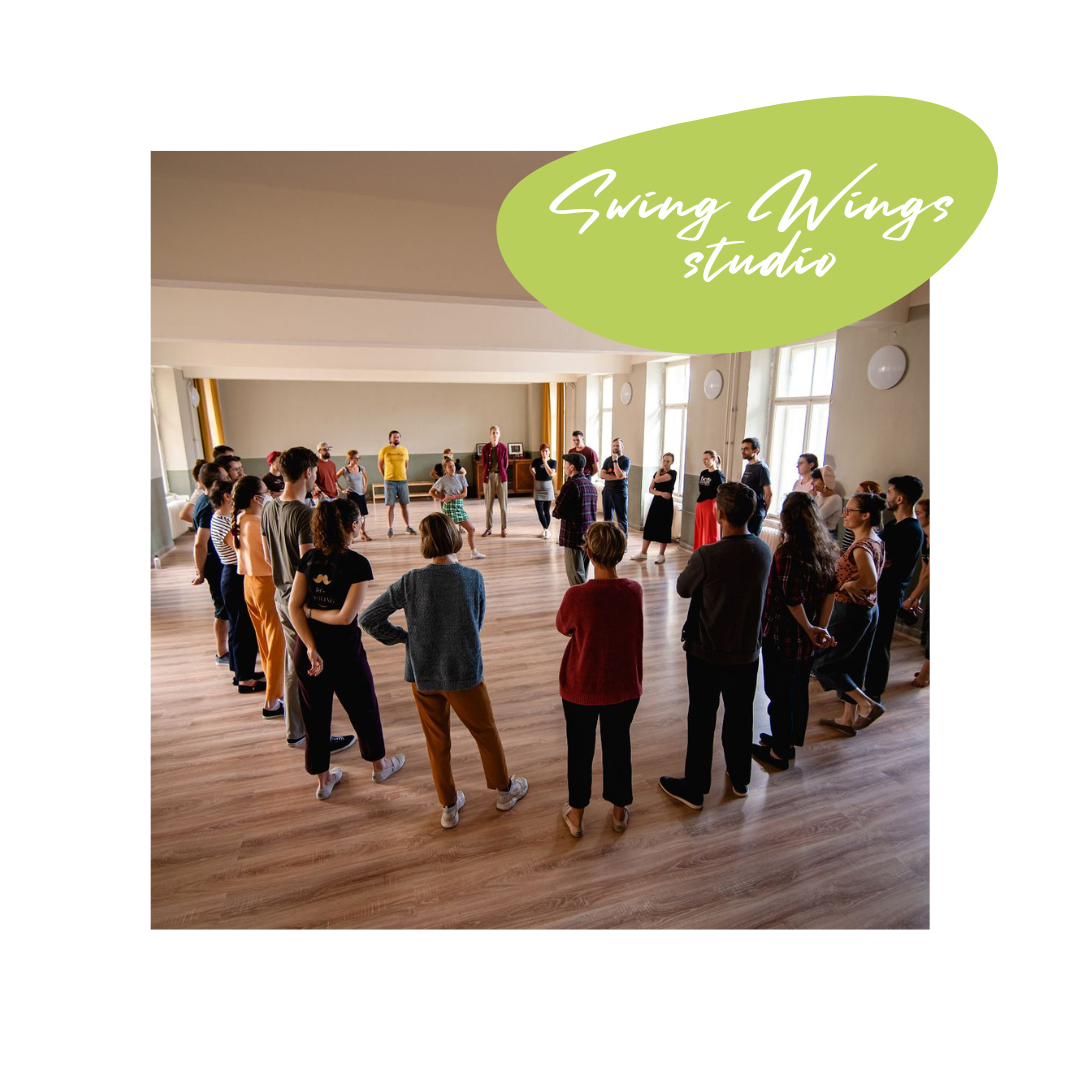 HERE
Registration will be open at 21st of June.
CONTACT: jazzberry@swingwings.cz
Sleduj nás na našich sociálních sítích.