THE SLOW DOWN! 11.-13.6.2021
Second edition of international slow swing & blues festival in Brno!
3 nights full of blues music
BBQ party in  Otevřená zahrada
solo and couple classes with international teachers
solo track
activities for those without classes
BALLROOMIN' & JUKE JOINT BLUES

What is blues exactly? We'll hardly answer that – what we can do is offer you the chance to discover some of its shades! During the whole weekend, we'll be discovering two of the wide range of varieties – ballrooming and juke joint blues in the way that we and our guests see them.
Wide variety of Blues music
Blues music and its diversity (in sub-genres and tempo) is what we love! The fact that one can dance to such music makes it even cooler. We believe that by exploring the different styles and tempos of blues, one can develop universal dancing tools and become a better dancer in general.
Lindy Hopper friendly
We feel we are very close communities. We want to show the beauty of blues music and dance to our fellow Lindy Hoppers. We kept that in mind while developping the concept of the whole festival. We strive to make all of the dancers feel comfortable, encourage them to dance freely and use the qualities they learned in swing dancing.
"The dance is only one!"
Our friend, a very talented drummer – Kristian Kuruc has a philosophy: "The music is only one!". We cannot agree more and we believe the same applies to dance. If you listen to music, if you let yourself be moved by the music, there is no wrong step nor move. We tend to put things in boxes to help us understand them, but sometimes we forget that in a real world there are no boxes. Let's put them aside for a while together!
Historical and social context
Blues music is able not only to move your body, but can even touch and move your soul. To support that, we believe one should try to understand the context and the history of the music and culture around it. It might even make you think about your own values and it definitely makes you a better blues dancer. We want to support this, therefore we encourage our teachers to provide the context during classes and if it fits the schedule, we organize talks on blues music and dance
CLASSES AND LEVELS
All classes will be taught in English.
There will be two groups for couple track and one group for solo. There will be auditions for couple groups on Saturday at 11:00. Those who will not attend auditions might be asked to take classes in lower level. Solo track does not have auditions.
Recommended level is at least half year of dancing (swing, blues, tango etc.) and at least few blues taster classes, if blues is not your primary dance.
Every group in couple track consist from three couple and two solo classes.
Solo track has five classes.
Our teachers are: Gas Fernández & Alba Mengual from Madrid a Sep Vermeersch from Ghent.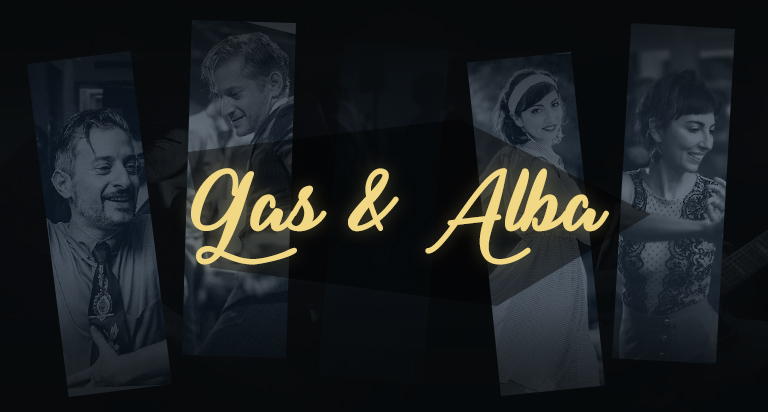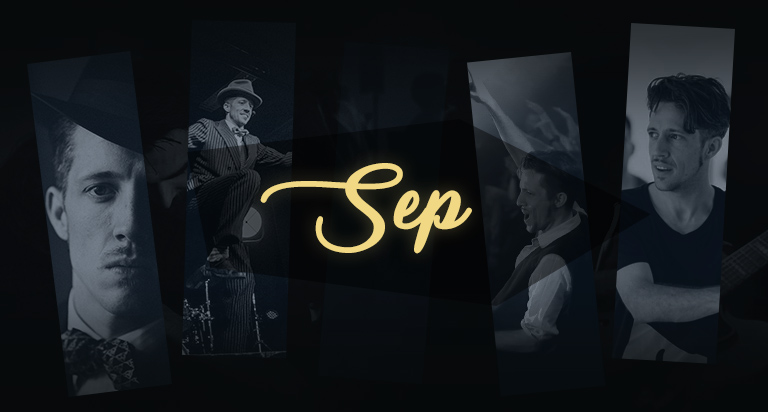 PARTIES
Friday
We will play mostly shuffles. We won't go super slow early in the night so that lindy hoppers not so familiar to blues can catch up. Shuffle usually sounds familiar to lindy dancers who are then able to dance to it without previous blues experience. But later in the night we will slow down the tempo for sure! Party will take place at ArtBar Druhý Pád. Example playlist
Saturday
Ballroomin night! Suit up and come have a dance. The Dudes of Ellington will play their finest jazz blues tunes, most of which were arranged specially for our festival! Party will take place at Dělnický dům. Example playlist
Sunday
Juke joint party! Lets finish our festival in bar with a proper juke joint party full of raw blues music with a bit of funky feel later in the night. Hoochie Coochie Band, who made the party explode last year, will play for us again! Party will take place at Music Lab. Example playlist
THE SLOW DOWN 2021 TEACHERS AND BANDS VIDEOS!
GAS FERNANDÉZ & ALBA MENGUAL
PRICES
PICK UP YOUR SLOW DOWN PACKAGE!

| Package | Price includes | Price per person |
| --- | --- | --- |
| COUPLE TRACK | Fullpass: 3x 60 min clouple lesson, 2x 60 min solo lesson, 3x party, BBQ party, 1x taster lesson | 2800 CZK (115 EUR)  |
| SOLO TRACK | Fullpass: 5x 60 min lesson, 3x party, BBQ party, 1x taster lesson | 2800 CZK (115 EUR) |
| PARTY PASS | 3x party, BBQ party, 1x taster lesson | 900 CZK (39 EUR) |