DISCOVER YOUR DANCE PERSONALITY!
16.–18. 9. 2022
You feel comfortable in the basics, have a list of favourite moves and you're ready to hop on he dance floor anytime. You feel it is time to deepen your skills. Discover your own style, personality and story that you could express on the dance floor. If this is the phase you're in, this weekend is made for you! Lindy-hop workshop lead by international teachers with inspirational backgrounds. A swing festival with a homely atmosphere, loads of live music, fantastic food… All that organized by our volunteer team of superheroes.
*** Pro českou verzi klikni zde! ***
Once again, we're bringing to Brno a breath of fresh air and new ideas from international teachers. We select talented people who spread inspiration for Lindy Hop, a friendly spirit and positive energy.

Jill De Muelenaere (Belgium) & Alex McCormack (Belgium)

Anna Rio (France) & Jonatan Hedberg (Sweden )
All lectures will be held in English.

Lindy workshop is offered to the dancers of Intermediate/Advanced levels. You will be divided into two groups based on auditions.

For Beginner and Pre-Intermediate level, we recommend our Newbies Classes!

For the Advanced level, we offer Master Classes (called Teachers and Ninjas). Please note that this level is INVITATIONAL. You can register, but our team has to confirm your registration first. Send us a video or an email describing your experience and we will contact you as soon as possible. 

Newbies and Master Classes will take place on Sunday.
Newbies
This level is intended for everyone who has just started with swing but already knows the basic steps (groove walk, triple steps) and can combine them in various ways. We expect the knowledge of basic figures, such as tuck turn, side pass, send out etc.
Intermediate/Advanced
You have been going to Lindy Hop classes for at least 12 months and you have attended a few local workshops already. You feel comfortable with mixing some basic rhythms: groove walk, Charleston, triple steps. You are comfortable in a swingout and you're able to dance some swingout variations. Dancing in a 170 BPM tempo is no problem for you (e.g. Wednesday Night Hop by Andy Kirk or Take the A-Train by Duke Ellington).
Advanced
Can you dance in any tempo – super-slow or extra-fast (100–210 BPM)? You feel comfortable in the basics but at the same time you're able to add many variations to your dance? You can feel the music and connect with it, play with the rhythms and body movements. Rather than just figures, you're more interested in the quality and essence of the dance. 
Master
Can you honestly call yourself a Lindyhopper? You visit international festivals and workshops and most probably also teach Lindy Hop in your local school or you're a member of a dance group. You are basically able to dance as both lead and follow. On one hand, you feel that you're very experienced, on the other hand, you may feel the need to practice swingout again… 😉 
FRIDAY
Social in Moravská galerie with a taster lesson and a performance.
SATURDAY
Party in Dělnický dům with Dudes of Ellington band. Taster lesson and Mix and Match finals.
SUNDAY
Legendary Party in the 10-Z bunker, a nuclear fallout shelter.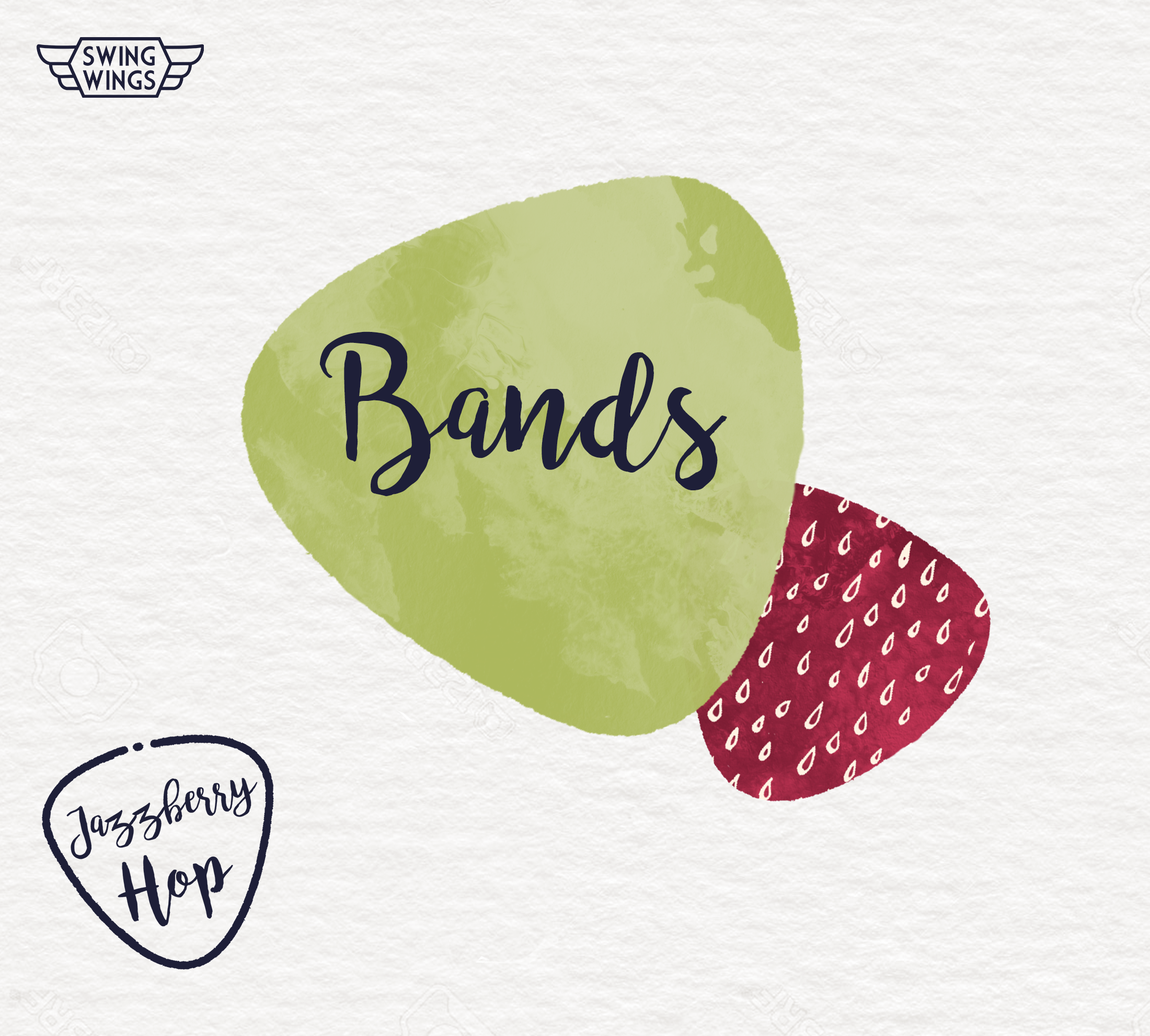 *We recommend to register in pairs. Those who will register solo will be put on a waiting list until another solo dancer with an opposite dancing role registers. The system will then automatically pair them. In case you're unable to find a partner, try our FB group "Swing Wings / Hledám partnera /partnerku" or write in the FB event.
**Cancelation policy: It is not possible for us to return the money for a purchased ticket. If you cannot attend the event, please try to offer your ticket in the FB event or in the local FB groups. In case there is a new participant, it is necessary to contact us at jazzberry@swingwings.cz.
CHOOSE YOUR JAZZBERRY PACKAGE

| PACKAGE | Price includes  | Price for person |
| --- | --- | --- |
| FULL PASS | 6h class, 2x party (Friday, Saturday), 2x taster class | 3000 CZK (130 EUR)  |
| MASTER CLASSES | 2h of classes | 700 CZK (35 EUR) |
| NEWBIES CLASSES | 2h of classes | 700 CZK (35 EUR) |
| Friday Party | party in Moravská galerie, 1x taster class | 400 CZK (23EUR) |
| Saturday Party | party in Dělnický dům with Dudes of Ellington, 1x taster class, Mix and Match,… | 500 CZK (27 EUR) |
| Sunday Party | party in 10-Z bunker | 400 CZK (23 EUR) |
IMPORTANT INFORMATION FOR THE PARTICIPANTS
AUDITIONS
o create a more relaxing atmosphere and balanced levels we will held auditions on Saturday, before the beginning of the couple lessons. After the auditions, you will be assigned to one of the two parallel groups. Auditions are compulsory for all participants of the couple lessons.
BRING CZECH CROWNS (CASH)
We will only accept cash in Czech crowns at all the parties. Please do not forget to exchange the money.
Kontaktní email: jazzberry@swingwings.cz
Full Pass
---


Cena / Price: 3000 Kč (130 EUR)

------------------
Int./Adv. lekce / Int./Adv. classes
2x party (Pátek a Sobota/Friday and Saturday)

Sold Out
Master classes
---


Cena / Price: 700 Kč (35 EUR)

------------------
lekce / classes
Newbies classes
---


Cena / Price: 700 Kč (35 EUR)

------------------
lekce / classes
Friday Party
---


Cena / Price: 400 Kč (23 EUR)

------------------
Páteční párty / Friday party
Saturday Party
---


Cena / Price: 500 CZK (27EUR)

------------------

Sobotní párty / Saturday party
Sunday party
---


Cena / Price: 400 CZK (23EUR)

------------------

Nedělní párty / Sunday party
Sleduj nás na našich sociálních sítích.